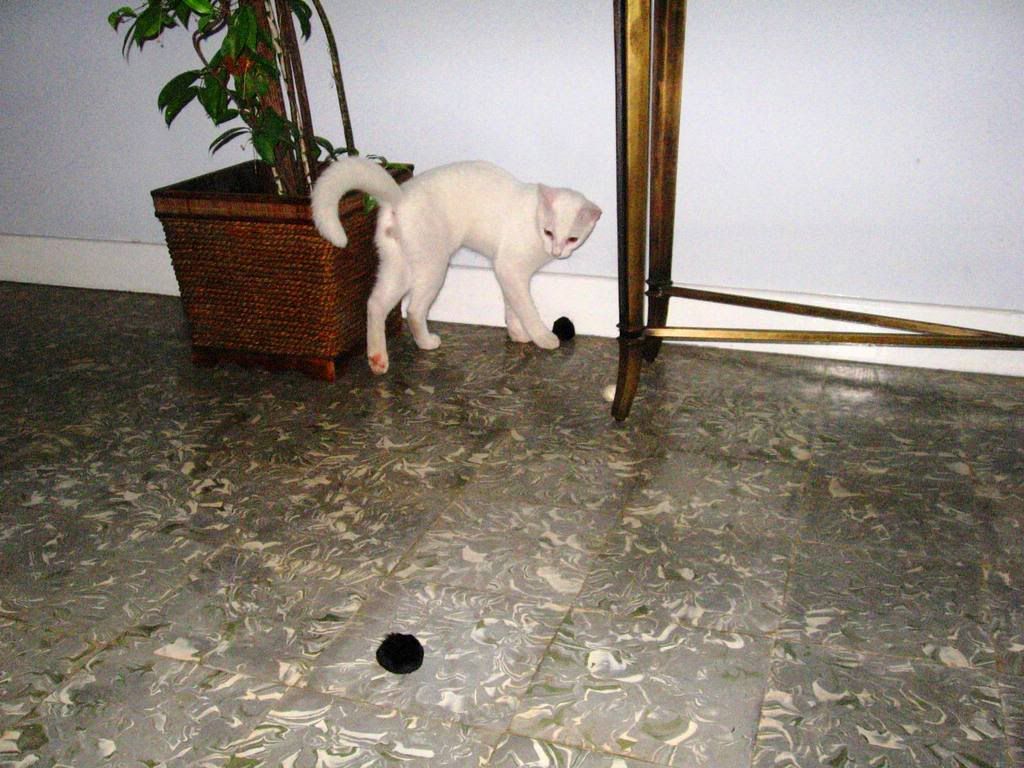 So yesterday I got a notice to collect a package from the Post Office. Well, imagine my surprise when I saw that the package was coming all the way from Vienna, Austria. But whoever could be sending me a package from Vienna? Why,
Astrid, Kashim & Othello
!
You see, back in June, Kahim & Othello had a
"Cutest Kitty" contest
as a fundraiser for
Megan's Elijah rescue,
and Sebastian won the contest!
Well we were all so excited as we opened the package and saw all these wonderful prizes!
Sebastian promptly checked each and every one of them out and then grabbed one of the black furry toys and ran off to play with it.
He played with them for the rest of the evening. In fact by about 8:00 last night the white furry toy was no longer furry!
Thank you soooo much Astrid, Kashim & Othello!!
:-D