The thing with Sebastian is this. If you bring anything new into the house or happen to put something new down on a chair or on the floor he feels compelled to go and lie on top of it. New shoes, new curtains, new clothes...new anything. Here he is lying on top of my new curtains. As long as they were down on the chair this was his new sleeping place.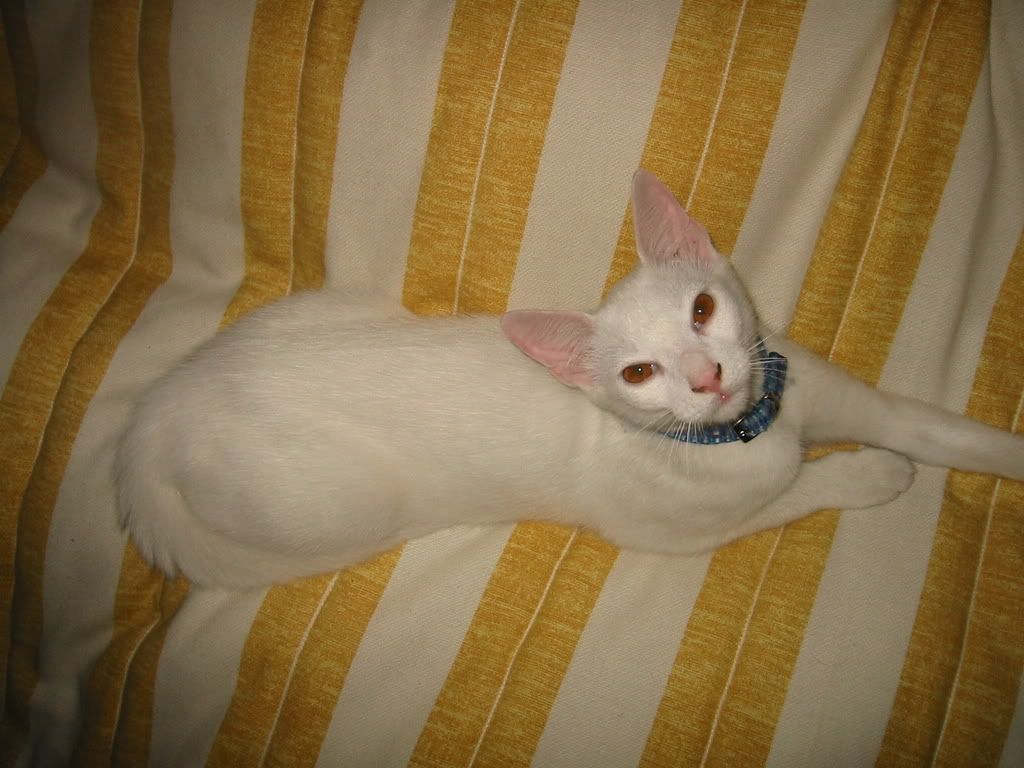 Puddy at it's a Byootaful Life
is hosting this Weekend Cat Blogging Party nad is having
an optional "Yellow" Theme
in honour of the Simpsons Movie opening. Although I can't stand the Simpsons (gasp!!) Sebastian wanted to participate 'cause he just loves themes...and he just looooves to be in the spotlight! :-D
And don't forget that every single Friday
The Modulator
invites us all to come aboard
the Friday Ark
so make sure to join in the fun and visit both parties this weekend!